Luxury Living in Culver City
Welcome to 4025 Grand View
A home for hustlers, tech-leaders, students, actors, weekend lovers, surfers, and dog owners, Lido Apartment Homes at Grand View Culver City checks all the right boxes for smooth living. Nestled in Westside LA, our Culver City apartments subscribe you to full-time sophistication and coastal California living. Our proximity to all the hot spots provides opportunities for entertainment, career building, and effortless living, all while our apartments in Culver City will always be ready to nest you back home and offer a break from the hustle and bustle of the big city.
Please contact us via phone 310.278.8999 or email us at [email protected] for questions.
AMENITIES
After 30 years of experience, Lido Apartment Homes strives to be the standard for Californian apartment living, offering thirty-six ultra-stylish Grand View townhomes featuring three bedrooms and two-and-a-half bathrooms. Ample gated building entry is also provided! And this is only a small part of the perks of living here. To give you a hint, our Culver City luxury apartments nestled in a modern building with futuristic finishes sport all the essentials for the life you deserve. This includes stainless-steel appliances, quartz countertops, and stylish cabinetry with soft closing. To top it off, our gourmet kitchens boast chic islands with sinks and enough space for meal prepping. The living area was purposefully designed for after-work leisure and weekend get-togethers, while the master bedroom is ready for some downtime and tv show watching. And you can already imagine yourself pampering just by looking at our master bathrooms featuring exclusive cabinetry and wide mirrors.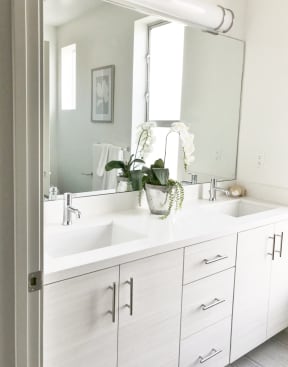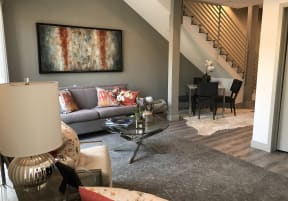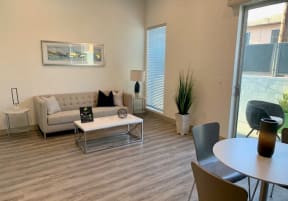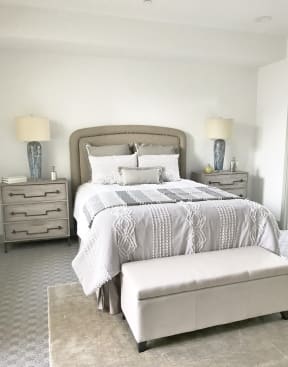 PERFECTLY LOCATED
This exciting city of Culver City, California Located in the heart of Westside Los Angeles, is a part of the nation's film and television industry. And this energy is palpable. Culver City literally buzzes with activity, home to residents as diverse as the city itself-from Hollywood celebrities to business professionals, technology companies that rival the digital revolution that has put Silicon Valley on the map as the World's leading tech hub, to students and surfers-here, those who seek a dynamic environment have found their home.